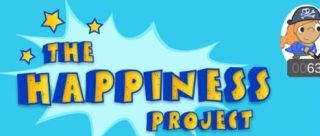 What is happiness? What determines how we feel from moment to moment? There's a lot that scientists don't know about happiness, therefore a new app has been designed where members of the public can play games to help scientists figure out what determines happiness.
Created by Dr Robb Rutledge (who has now moved to Yale University) and his team at the Max Planck Centre UCL for Computational Psychiatry and Ageing Research, The Happiness Project turns neuroscience experiments which could previously only be conducted in the lab into fun games which anyone can play at any time on their phone.
With each game played, the gamer will be contributing data to a huge scientific experiment and allowing researchers to explore questions about what influences our decisions and our emotions. The researchers want to know how factors like risk, learning, effort, and control relate to happiness. As part of the app, the gamers are also asked to complete anonymous surveys so Dr Robb Rutledge and his team can figure out what causes happiness in different people. Dr Robb Rutledge says:
"We all want to know what determines happiness. It's really hard to figure it out! In our games, we ask people how they feel as they make decisions and learn about different situations. Playing these games will help us write the equations for happiness. We hope that people enjoy our app and help us answer some really important scientific questions."
The development of The Happiness Project was supported by the UK Medical Research Council and the Max Planck Society.
---
Download the app for free here.
Read more about the research here.
Read the paper that contributed to this research here.