You probably use digital health technology as part of your daily life. You might have an app to track your daily step count, or have shown your 'vaccination passport' on the NHS App. The pandemic has accelerated our use of digital health tech. Remote GP appointments have become routine, and many of us were pinged as 'close contacts' by the COVID-19 App.
Digital health technology aims to boost our health and wellbeing, or to improve health systems. It includes smartphone apps, wearable devices (such as step trackers), and platforms that provide remote healthcare (telehealth). Software to help track symptoms, online tools to diagnose conditions, and programmes that analyse data from medical devices such as blood pressure monitors – these are all digital health technologies.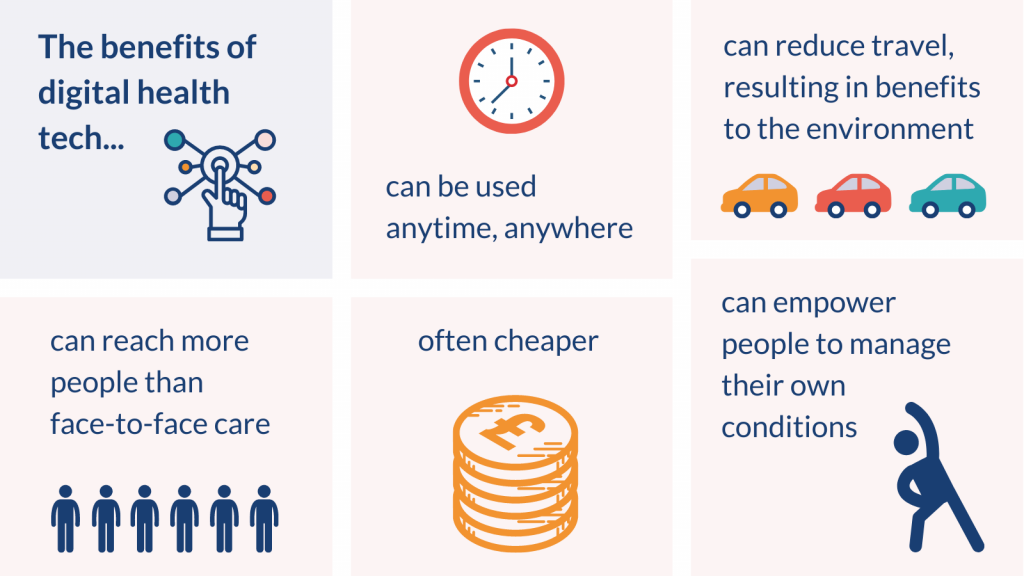 The benefits of digital health technology are enormous. It is convenient, and can be used anytime, anywhere. Virtual care can reach more people than face-to-face, and is often cheaper. It can empower people to manage their own conditions, and even has environmental benefits in terms of reduced travelling and emissions. 'Digitising' the NHS and social care is a Government priority.
However, there are also concerns. New tech can be challenging to use. Can an app really help you manage your condition? Does online therapy actually work? Who will have access to your electronic health records and all your personal data? Are all these apps and tools trustworthy; have they been properly researched and evaluated?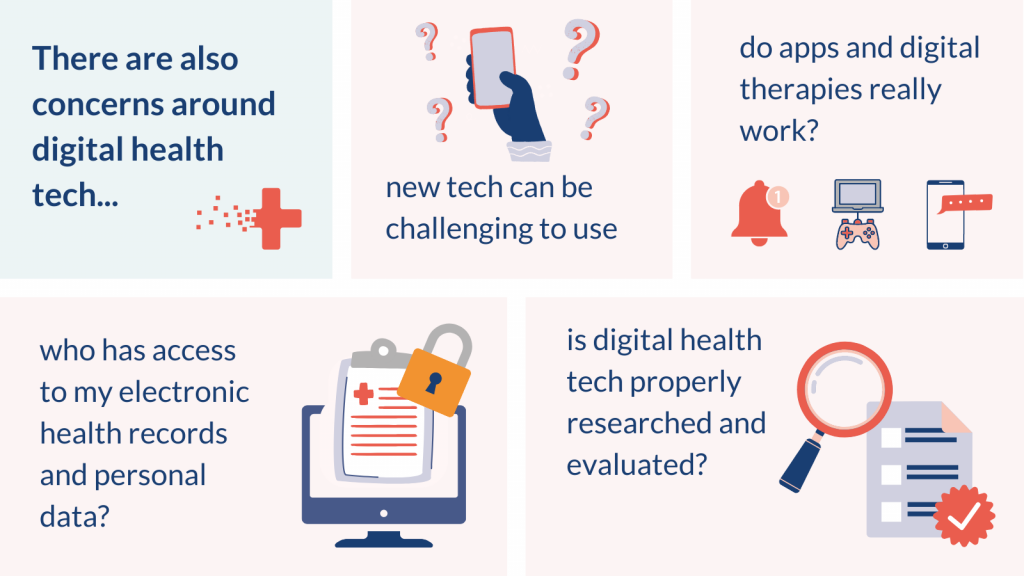 The NIHR funds world-leading research that aims to improve health and social care. We want everyone to be able to make best use of this research, to manage their own health and wellbeing. In this Collection, we explore recent NIHR research on the impact of digital health technology. Read below to discover what NIHR research can tell us about using digital health tech to manage our health. But first – how much do you know about digital health tech? Take our quiz to test your knowledge and find out!
---
Read the full article and take the quiz on the NIHR Evidence Website
Shared as part of our Dementia Research Tech Week Special